Articles
Brandon Schmidt and Todd Meyn Talk BMX Competition Gear
As the Nitro World Games approach, one of the things everyone is most excited about is opening up action sports to a new audience, young and old alike. The athletes especially see the Games as an opportunity to inspire young athletes to adopt a new sport -- whether it's BMX, skateboard, or scooter -- and start practicing in their local parks and ramps, which is where most pros get their start. The field is wide open, with the final lineup to be chosen by an independent panel of judges, and the best in the world are gearing up to throw down on July 16. With practices for the
FMX events
and the
BMX events
already under way, we're taking a look at the gear that world-class athletes use for international competition. We talked to two BMX superstars aspiring be part of the Nitro World Games --
Brandon Schmidt
, who has landed triple backflips on BMX and rollerboard, and
Todd Meyn
, a BMX star with an ever-growing array of crazy tricks -- about how they set up their bikes for competition.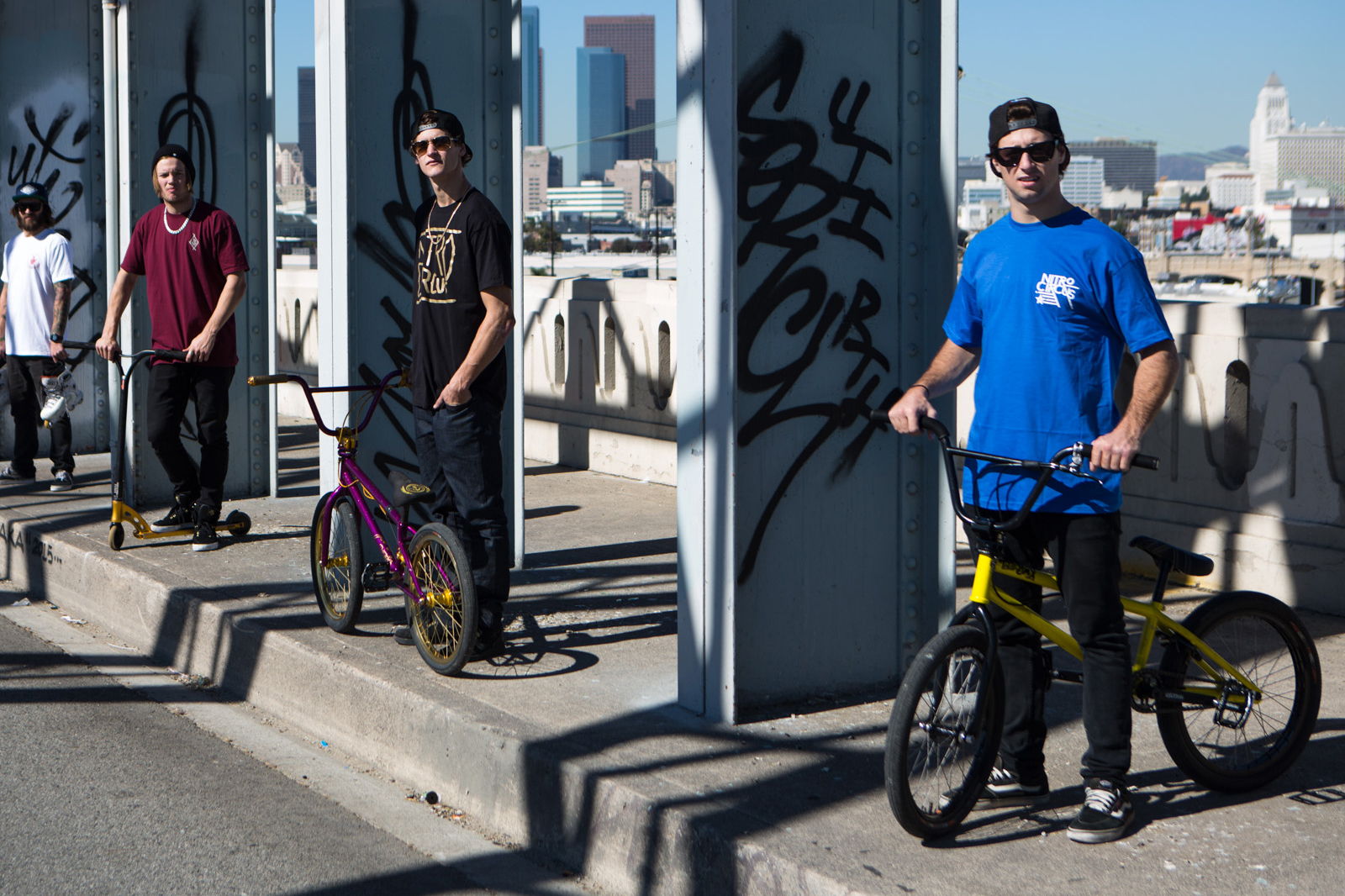 There's the BMX bike most of us recall from our childhood, and then there's the type of BMX bike pros use in competition. The bikes we used were simplicity itself, with no gears and often no handbrakes. The success of BMX stemmed in large part to the simplicity of the original design; it is fairly easy for a kid to pick up and start throwing tricks around their local skatepark. And the bikes used by pros remain simple and clean, at least in terms of the overall design, but they are definitely not the same bikes you'll typically find at your local dealer. "You have to pay a little more for quality," Todd says. "When you're riding big ramps like Nitro Circus is planning for the World Games, you need the best setup." For competitions, it's all about lightening the load while maintaining the structural integrity. "I try to get my bike strong but also light at the same time. It helps throwing the bike around. I use the same bike for everything I ride, so it's perfect for any kind of ramps."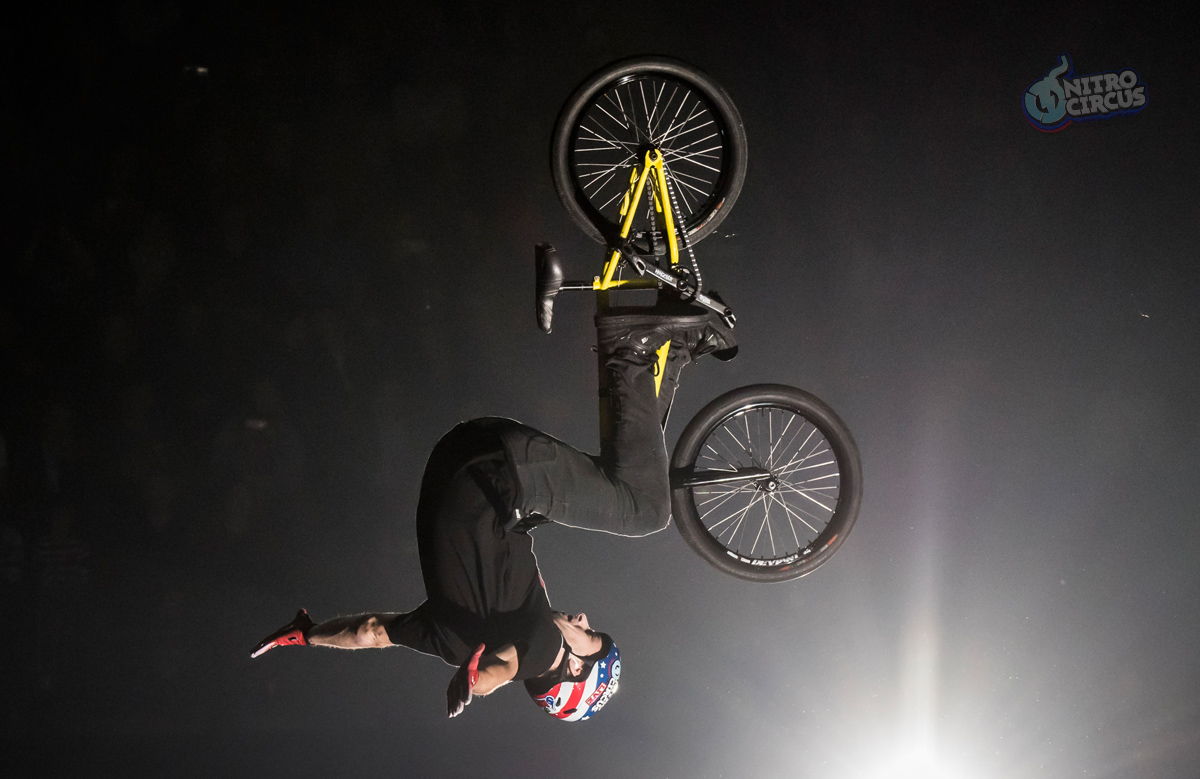 In fact, BMX pros spend a lot of time making modifications to their bikes. When asked how he spent his last break between tours, Schmidty says, "I've been rebuilding my bike, trying to make it as light as possible. And it just weighed in with no brakes yesterday at 17.5 pounds -- for a BMX bike -- so I'm pretty excited, because that was the goal weight." The trick is to know where to knock off the weight. "I replaced every single bolt on the entire bike with titanium. I added cutouts all throughout the frame and drilled holes in the handlebars. I got magnesium and titanium pedals, a titanium chain, the world's lightest bike tubes, titanium spokes, titanium spindle, and a titanium driver. I had my sprockets thinned and lightened," Schmidty says. All of this because he has his eye set on gold at the Games in July.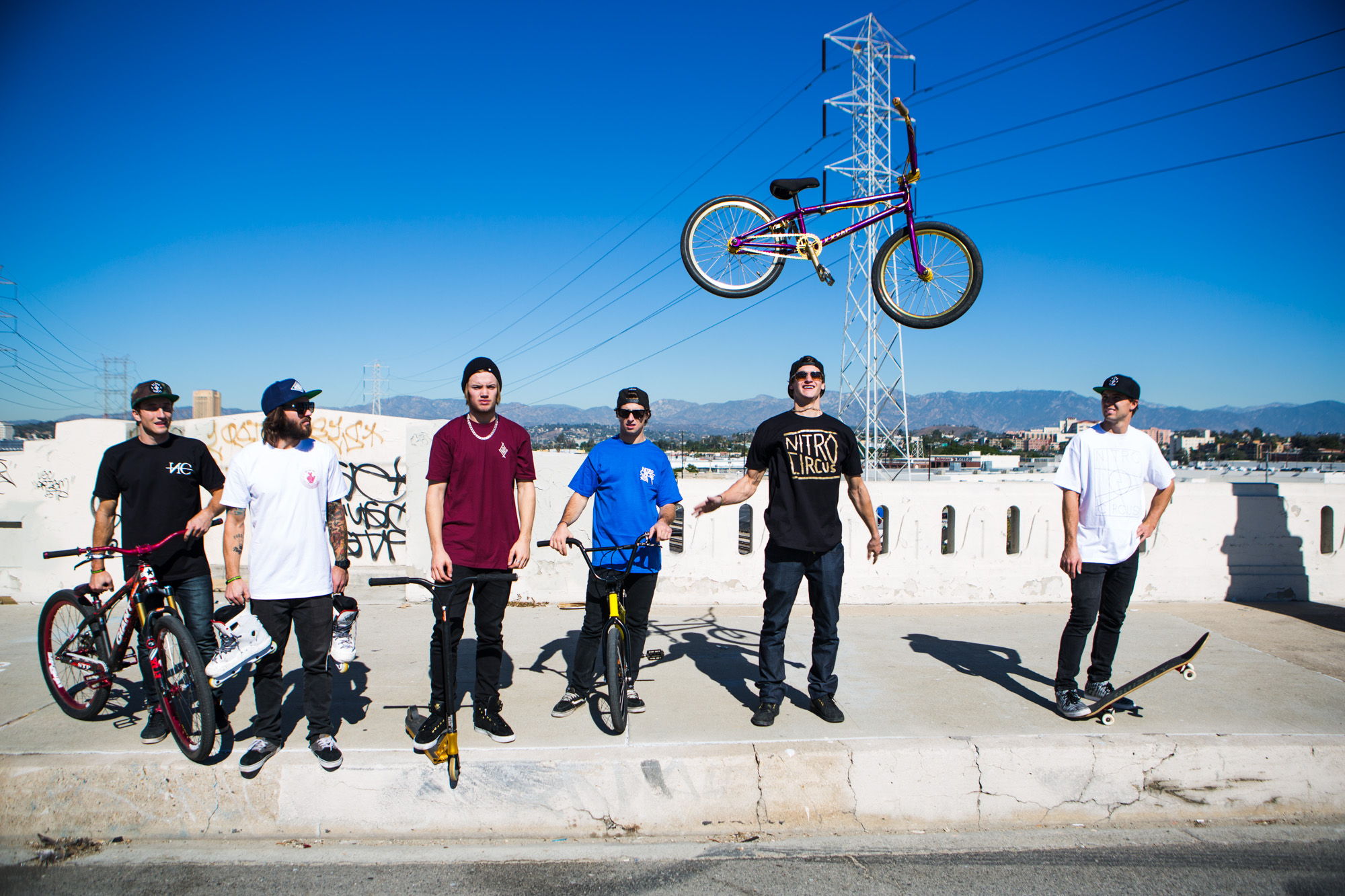 Having a light but strong bike goes a long way to help BMX athletes throw crazy tricks, and with the size of the ramps they're planning for the Games, they will have ample time in the air to perform them. "I use a little more padding when I ride Nitro. These ramps are a lot bigger than usual, so I take the extra precaution for sure," Todd says.
So there you have it, BMX 101 from two of the sport's biggest stars: Get a strong, light bike and wear a ton of padding.
---
Also check out Travis Pastrana's take on what sets the Games apart from the pack. And, remember, you can buy tickets here to see it all happen live.