Articles
Josh Sheehan and 'Bilko' Williams Talk FMX Competition Gear
The Nitro World Games are only two months away, and practices for the
FMX events
and the
BMX events
are getting started, with qualifying coming soon. The field is wide open, with the final lineup to be chosen by an independent panel of judges, and the best in the world are gearing up to throw down on July 16. Speaking of gear, when it comes to competing at the highest level, the world-class athletes are only part of the equation. Each rider relies on customized tools to achieve greatness. So we talked to two members of the Nitro Crew—
Josh Sheehan
, who landed the World First FMX triple backflip last year, and
Blake "Bilko" Williams
, winner of multiple X Games medals and purveyor of the cliffhanger backflip—about what types of tweaks the athletes are making to their bikes to give them that edge in competition.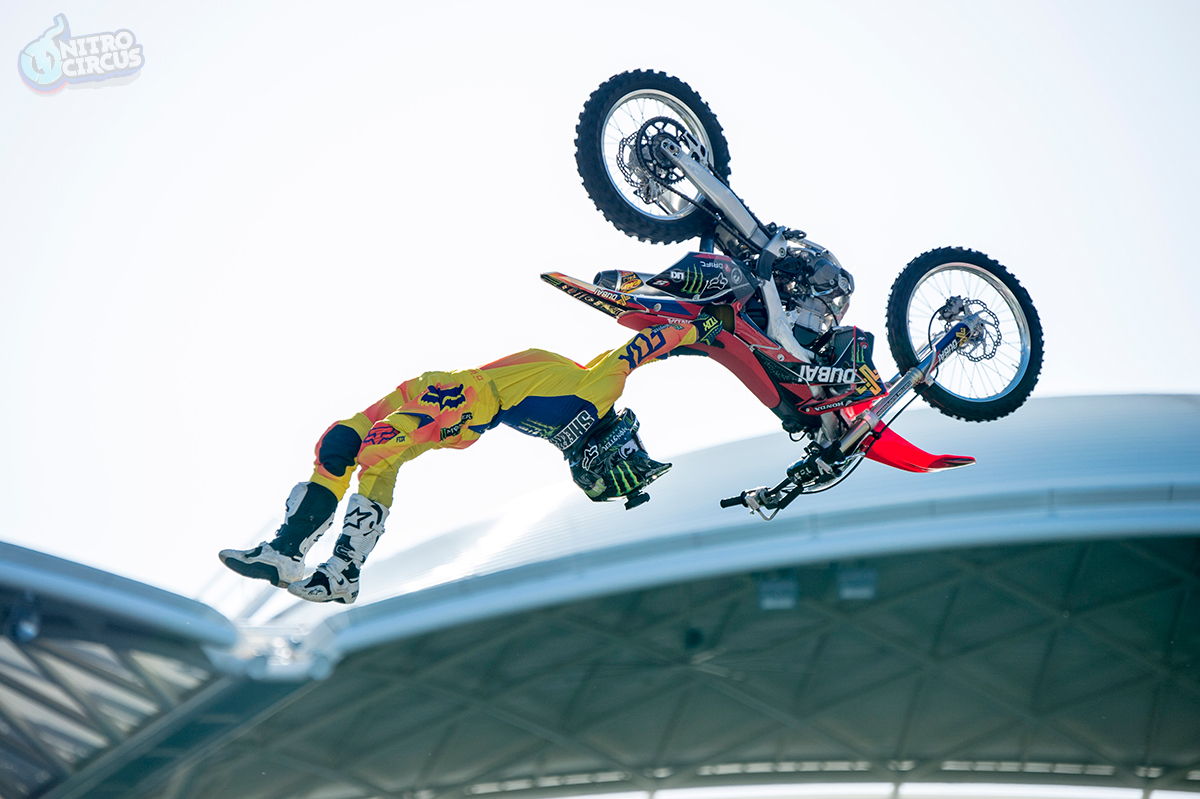 This probably goes without saying, but the bike Sheeny rides when he's doing double backflips and huge whips isn't just an off-the-lot motorbike. Every athlete has certain things they customize to make their ride their own. "A few of the main changes from factory are the suspension, exhaust, handlebars, and some cosmetics, like the cut seat and plastics so you can grab onto something," he says. Having a place to hold on while you're attempting a seatgrab, for example, is obviously important.
Custom suspension can take the type of impact these bikes are seeing, as Nitro athletes are hitting that lander from crazy heights, which will only increase for the Nitro World Games. "The main difference is the suspension," Bilko says. "It is set up stiffer for the harsh landings. Also, we change the top triple clamp and put a steering damper on. This helps hold the bars straight when you're not holding on!" Sheeny also likes his seat and handlebars a certain way, as you'd expect: "I like a set of slightly high bars. Not the big ape hangers."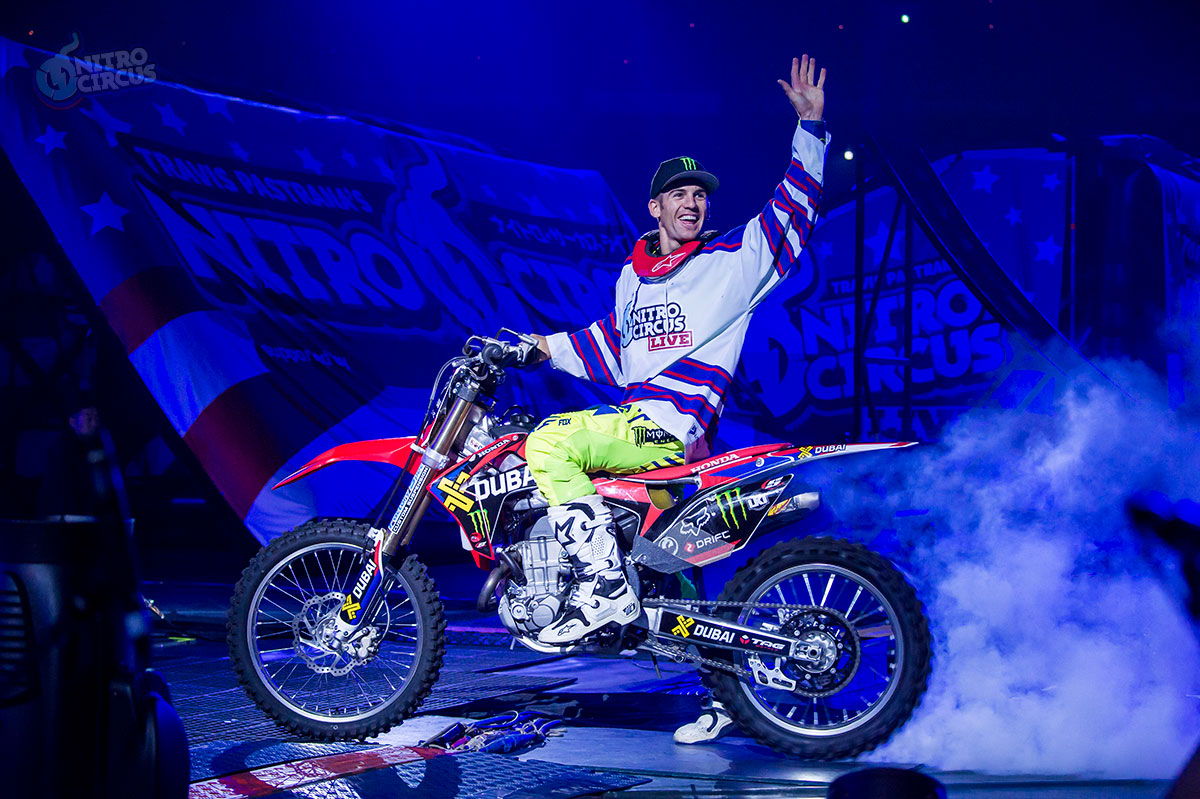 It becomes clear just how personal the customization can get. "One thing I like is a lot of grip tape," Sheeny says. He rides essentially the same setup in shows and competitions, so it needs to have some special modifications for the double backflip, a trick that only a handful of riders have landed and that only Sheeny does regularly these days. That means adding "frame and side plastics to hold me on the bike, especially for the double flip," he says.
There is one difference between Sheeny's show bike and his competition bike: "It's an identical setup, really—maybe just a bit more titanium on the comp bike to shed a little weight." Bilko adds: "Some of the top riders now are doing a lot of serious modifications to make the bike a lot lighter, using carbon fiber, smaller fuel tanks, and all kinds of trick custom bits." But, Bilko says, he likes to keep his bike the same so he doesn't have to get used to two different setups. "It's basically all the same; it's good to keep everything the same across the board." Everything except his outfit, of course: "I always like to have some fresh-color gear each time I ride, whether it's shows or contests, so you look different each time."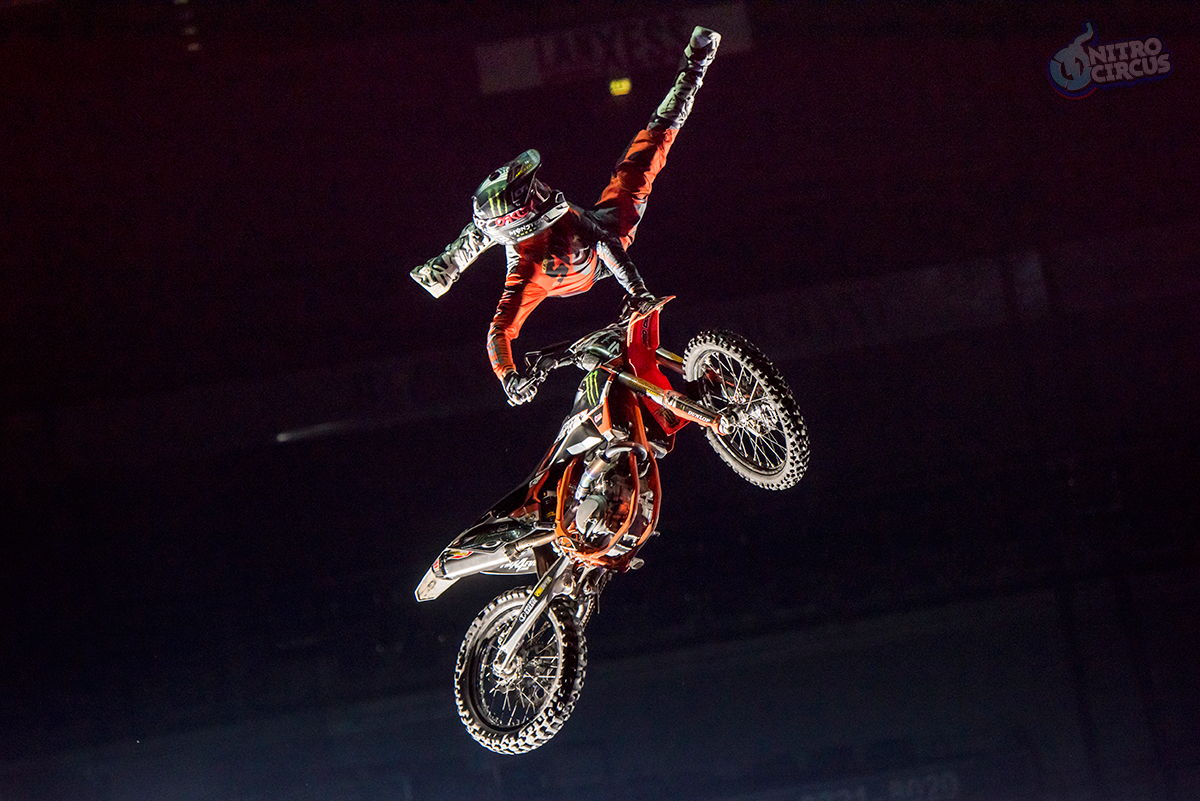 As for the mood backstage when it comes to camaraderie, Bilko says, "We are all pretty good friends and always want to see each other progress, do well, and not get hurt. The World Games will have the same atmosphere as a Nitro show, but probably just a few secrets about what each rider has been practicing." Sheeny agrees there's really no difference between shows and competitions, at least not on the FMX side of things. "Everyone knows each other and gets along well, so we joke a lot and have fun when we aren't riding. We just have to switch on and focus when it's time to ride."
And, of course, it's much easier to switch on and focus if your bike is specifically tuned to your liking. All the personal tweaks have come about from years of practice, and Sheeny and Bilko have made good use of every mod on their bikes, which along with complete fearlessness and years of training, will help keep them competing at a high level for years to come.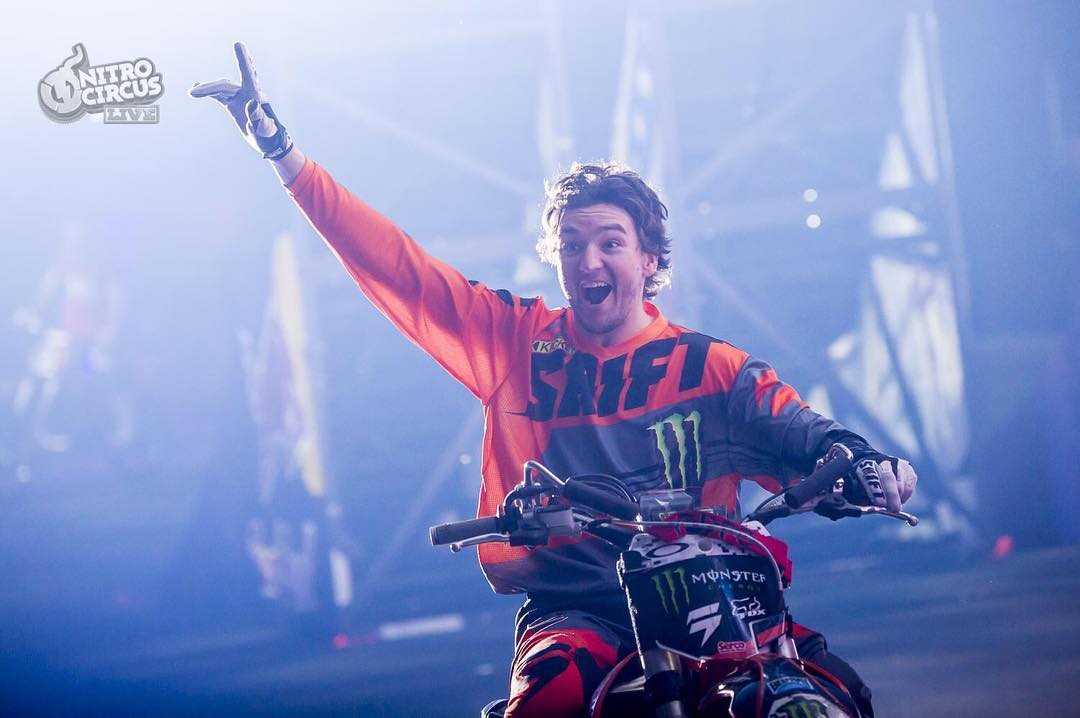 ---
Also check out Travis Pastrana's take on what sets the Games apart from the pack. And, remember, you can buy tickets here to see it all happen live.